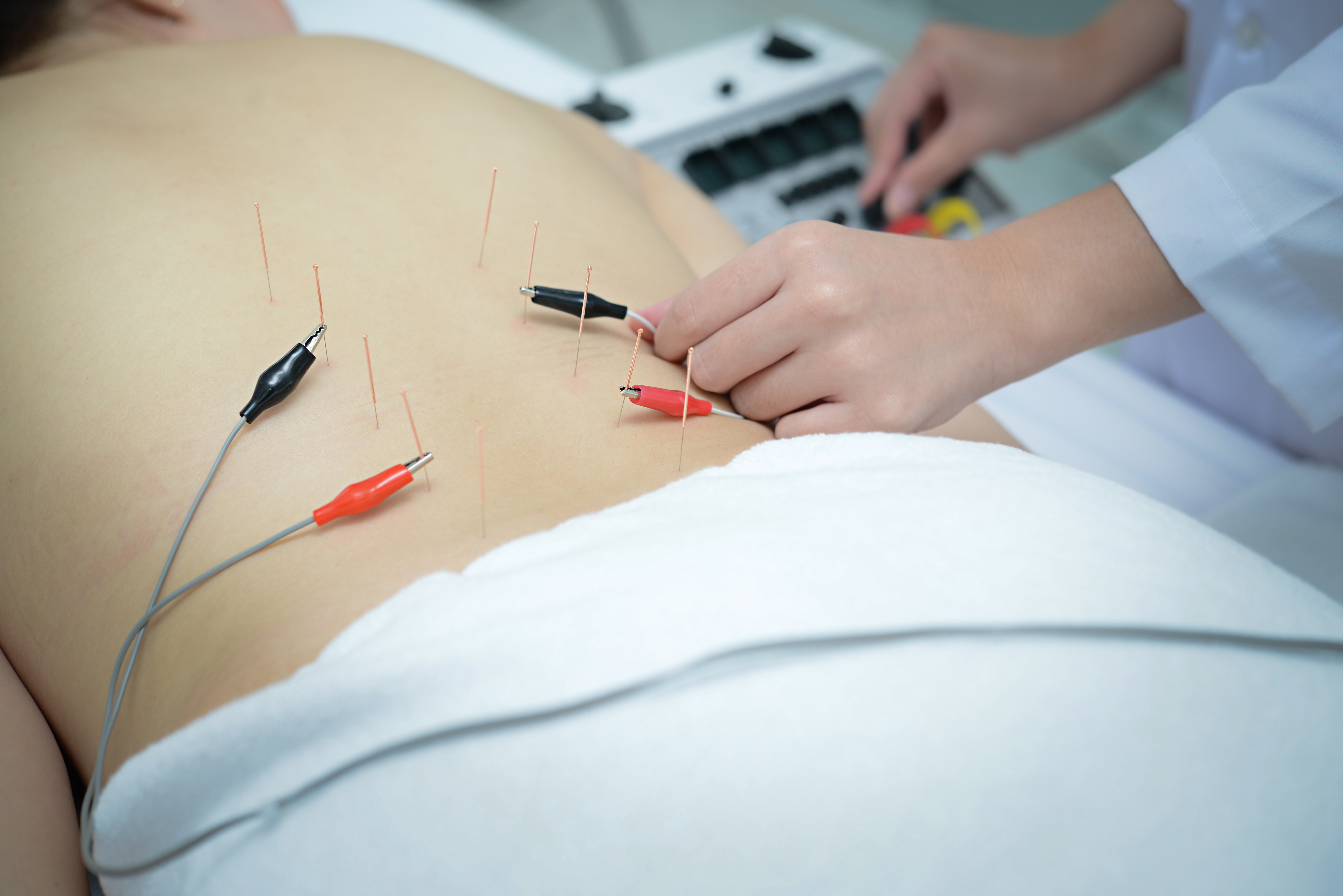 Electro-Acupuncture
Like traditional acupuncture, electro-acupuncture uses needles placed in the same spots. Then, a small electrode is attached to the needles. A small amount of electricity runs through the electrode and gives a slight vibration or soft hum during treatment. ‌
The electrode gives off the effect of your acupuncturist activating the acupuncture point with their hands. This ensures you get the right amount of stimulation during your whole treatment.
Studies show that electroacupuncture activates the nervous system differently in health than in pain conditions, alleviates both sensory and affective inflammatory pain, and inhibits inflammatory and neuropathic pain
Electroacupuncture blocks pain by activating a variety of bioactive chemicals through peripheral, spinal, and supraspinal mechanisms. These include opioids, which desensitize peripheral nociceptors and reduce pro-inflammatory cytokines peripherally and in the spinal cord, and serotonin and norepinephrine, which decrease spinal n-methyl-d-aspartate receptor subunit GluN1 phosphorylation.
Additional studies suggest that electroacupuncture, when combined with low dosages of conventional analgesics, provides effective pain management that can forestall the side effects of often-debilitating pharmaceuticals.
© Copyright Health with Acupuncture